My Favorite New Accessory | A Unique Wood Watch by JORD


March 17, 2019 by Ronda

I have wanted a JORD watch for years, that is no exaggeration. It's been one of the wishlist items I have unsuccessfully hinted to my husband, since I was first introduced to it. I've received wood watches from other brands that I liked, but they weren't 100% wood. They'd either have a wood case and leather band, or wood trim and other materials. So that longing for a JORD continued...

Recently, I was approached with the opportunity to receive a JORD watch for the purpose of an unbiased review and I was ecstatic. All my reviews are unbiased anyway, so getting a watch I've always wanted was a big deal. But, was it worth the wait?
Disclaimer: This review is my own honest opinion of this product.

There were so many beautiful and unique wood watches to choose from, selecting the right watch for me took more thought than I imagined. But, since I already have a nice collection of feminine watches, it was time to go for what I really wanted. Which led me to the men's section.

I prefer men's watches because of the wider band and features, and would occasionally wear one of my husband's. Although I was drawn to the walnut colors and chronological designs, the
HYDE|Ebony & Iron
style was calling my name!
I really liked the large case and the width of the band. I also liked the dark red logo, seconds dial and small date display. What stood out most were the short hour marks. It left a lot of blank area on the watch, giving it a minimalist appearance.
While waiting for my watch to arrive, I decided to visit the
JORD website
to learn more. One of the first things I learned, was the correct pronunciation. I have called them "J-or-d" watches, the way it's spelt, but it's actually pronounced Yode.
JORD
("Yode")
is a company based in St Louis. The wood used for the watch I selected is 100% natural Ebony wood, sustainably sourced from East Africa. Also, they do not use toxic chemicals to treat their wood.
"Found in East Africa, ebony wood has a high saturation of color and a natural glossy sheen. Due to the depth of tone the
typically straight grain is not easily made out, though it is fine and uniform in texture. The hardness of ebony can make it
challenging to work with so tools are routinely checked and sharpened to reduce pulling and poor edging.
"  - JORD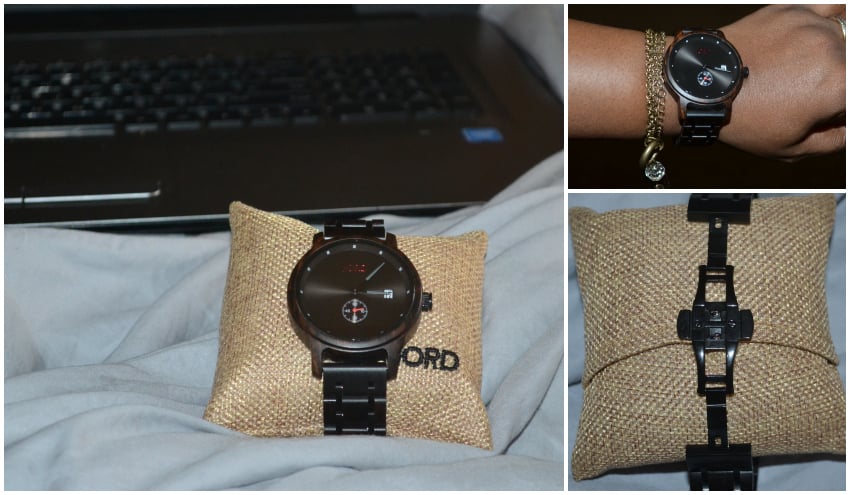 Watch box

Micro-fiber glass cleaning cloth

JORD Preserve citrus oil cleaning pen

Instruction booklet and supplementary information

1 Year Factory Warranty

Would I recommend it? Absolutely! On screen, they can have a bulky appearance, but it doesn't feel bulky on my wrist. I can't speak on the life expectancy, because I've only had this watch for a month now. But when it comes to the quality, the feel, and the look, it's incomparable.

As I mentioned previously, my other
wood watches
were more wood parts than wood watch. They were incredibly lightweight, which to me was a reflection of their wood quality. The JORD is not lightweight, although it's not terribly weighty either. It's what I would want from a quality watch.
Keep away from water. The HYDE watch is splash proof, ot water proof.

Also, be sure to double check that your buckle is securely fastened. My watch band unfastened while I was moving around.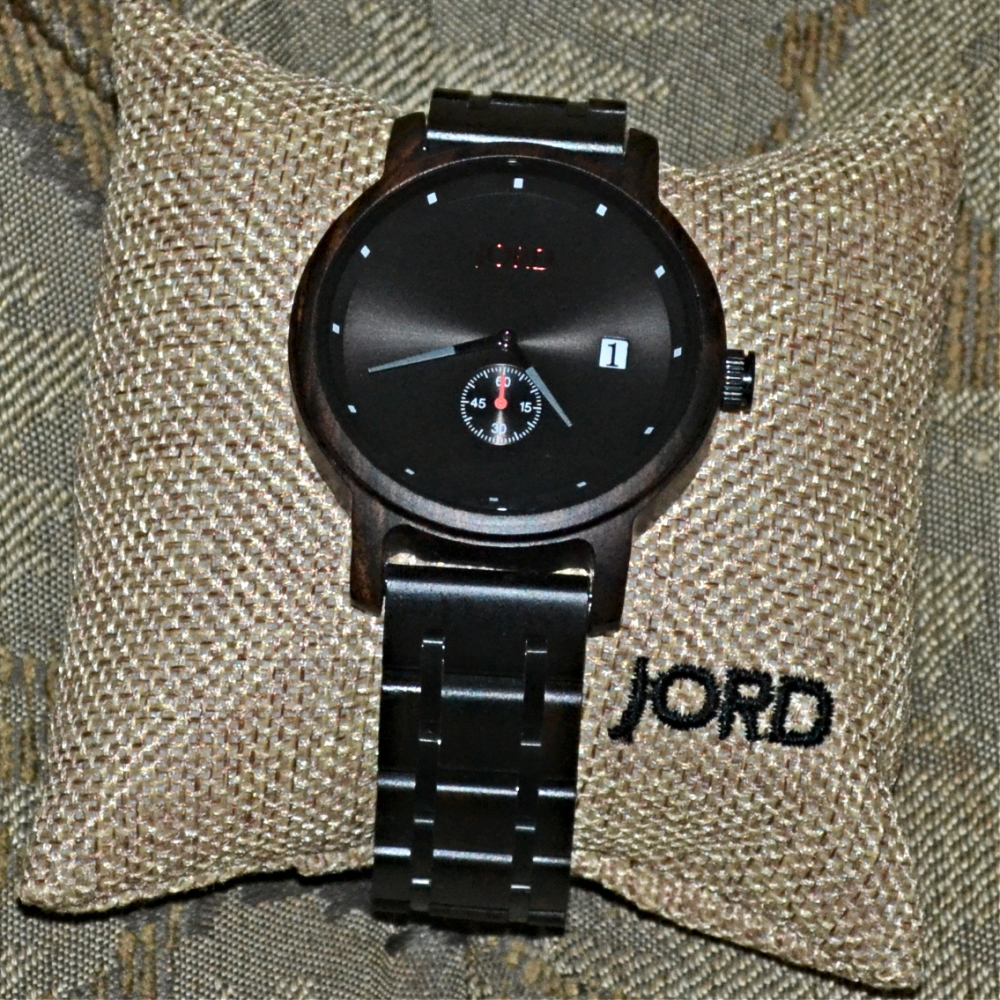 HERE'S WHAT YOU'VE BEEN WAITING FOR!
Want a JORD watch of your own? Well, JORD is offering a huge discount code to one of my visitors!
Everybody who enters will receive a 10% off discount code, while one lucky winner wil
l receive a discount code for $100.
ENTER NOW AT www.jordwatches.com/g/rondawrites

WINNER SELECTED! Congratulations Nancy L.

Disclaimer: The winner will receive a $100 gift code toward the purchase of any watch in our collection! The winner will be emailed in a month (after the contest has concluded), provided all  deliverables have been met. If you would like to discuss the time frame, please let me know!