Argan Oil Leave in Treatment & Conditioner Review


March 8, 2015 by Ronda

Disclaimer: This post contains affiliate links. I received the below products free for the purpose
of providing an honest review of my experience.

Includes a review of Ultra Curl Defining Cream with Argan Oil
I was given the opportunity to try the Argan Oil for Hair Leave in Treatment & Conditioner and the Ultra Curl Defining Cream with Argan Oil. I love being able to try different hair products, because with curly hair, it's hard to find a full set of anything that works perfectly. My hair is usually dry, great for a few hours after washing it and applying some type of creme and oil, but it dries quickly, especially at the ends. Add a drive with the windows open and I end up with an afro!

Experience with Argan Oil for Hair Leave in Treatment & Conditioner:

First of all, I really like the smell. Secondly, I like this leave in treatment! Because of this treatment, my hair is softer and the ends are not tangled after hours like usual. It also gives it a nice shine. One thing to point out, that's really important is it doesn't weigh down the hair. My hair still feels as if I just washed it, so there's no oily residue to complain about.

Experience with Ultra Curl Defining Cream with Argan Oil:

Again, I like the smell! Comparing this Curl Defining Cream to others I have used, I did get a curl from it, but they weren't as defined as I was expecting it to be. After a wash, my hair either curls to a kink (if left soaking wet) or curls to tight waves if I twist it. I wanted my hair to stretch, so I twisted it over night. In the morning, I took photos of it after removing the twists, to show off waves.

In the collage below, you can see my hair right before washing, right after washing and the morning after using the products.

Any issues?

The only problem I had with these products, were that although they kept my hair moisturized for the most part, my ends dried. I'm happy to report though, that even though it looked dryer than the rest of my hair, it did not knot up, I am still able to run my fingers through my hair without obstruction.
PRODUCT DESCRIPTION:

"Arvazallia Ultra Curl Defining Cream with Argan Oil is an Advanced Professional Curl Cream that Deeply Penetrates and Conditions wavy and curly hair to Restore its definition and Activate curls. It Eliminates Frizz and provides the Perfect Combination of Hold, Smoothing, and Shine to give you Beautiful, Healthy looking, Bouncy curls.

Salon Stylists and Customers Love Our Ultra Curl Defining Cream because it Gives Waves and Curls Maximum Definition and The Perfect Amount of Hold While Leaving Your Hair Soft, Natural Looking, and Frizz Free. Its Unique All-in-One Formulation Conditions, Moisturizes, and Adds Shine Eliminating the Need to use additional products.

The Advanced Curl Activation Formula Provides Relaxed Natural Looking Curls without Heat or can be Heat Activated to provide Deeper Curl Definition. It is Infused with Cosmetic Grade Argan Oil and Vitamin E to Nourish and Enrich Your Hair with Essential Nutrients. Your Curls Will Look, Feel, And Smell Better Than Ever!"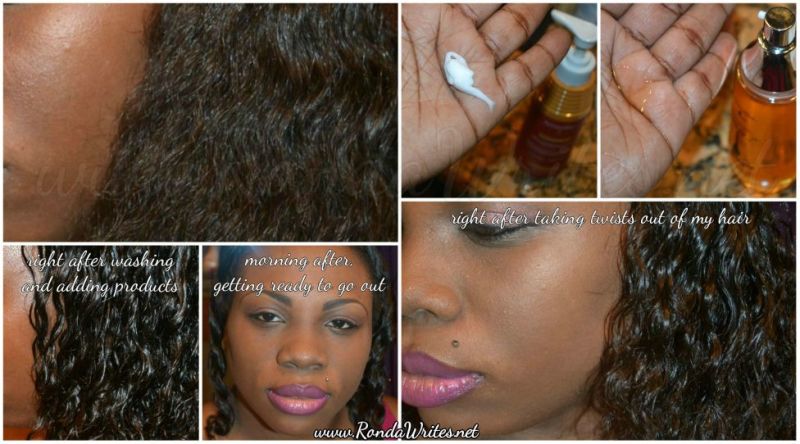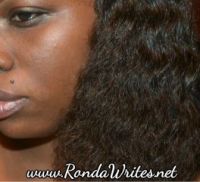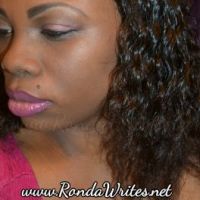 Conclusion: I will continue using these together, but I will change my routine to see if it helps any. At night, before I wrap my hair for bed I will only use the Argan Oil for Hair Treatment. Then, when I'm doing my hair in the morning I will use the Ultra Curl Defining Cream adding a little extra product to my ends.